Events!
4th Annual Rogue Chili Cookoff
Saturday, April 10, 2010
4:00 p.m.
EZ Pickin's Saloon
1950 S. Holly Street
Denver, CO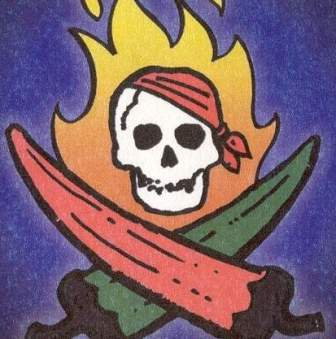 It's that time again!  The ships of the Colorado Rogues will be facing off in a competition of culinary delight on April 10, 2010.  The cuisine is CHILI, and this year's theme is CIVILIZATIONS (ancient/modern/fantasy/fictional).
The judging for this event begins promptly at 4:00 p.m.  The categories for judging the Chili are: Color, Aroma, Consistency, Taste, Spiciness, Aftertaste, and Uniqueness.  At 4:45 p.m., for the presentations themselves, ships will be noticed on the merit of their: Theme Interpretation, Costuming, Decorations, and Entertainment.
After the judging, an open tasting for the People's Choice award will take place at 6:00 p.m.  At 7:30, the winners will be announced!
Since this is a Ship vs. Ship competition, only Rogues, participating with their ship, may enter.  However, friends and family are welcome to come root for their favorite vessel o' Pirates!